about pg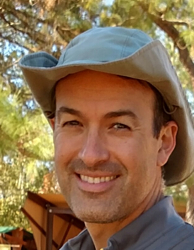 I'm Loren Salas, owner and trainer with Primal Gym. After graduating with a degree in accounting and working as a tax accountant for many years, I decided to pursue my true passion in health and fitness. I hold a Master's degree in Health and Human Performance from the University of Houston and am certified through the International Kettlebell and Fitness Federation (IKFF) and National Strength and Conditioning Association (NSCA).
Primal Gym arose out of my interest in improving human movement in a "real-life" way. Whatever the load or resistance; kettlebell, dumbbell, barbell, or sandbag, I believe people should focus on natural movement patterns.
As a young athlete, I enjoyed distance running and tennis as my top sports. Running lots of 5k's, 10k's, and even a half-marathon before the age of 15 helped me solidify my running skills before shifting my focus more towards tennis and strength training. However, after laying off of distance running for nearly 20 years, I have returned to running in the form of triathlons, both sprint and long-course. All those years of 5k's and 10k's will come in handy in this brave new world.
Why I Train
The rewards from training clients are many. From simply improving mobility and stamping out back pain to transforming inactive clients into athletes, these life-changing transformations give me passion and direction to continue this health and fitness journey. I've guided clients from daily knee pain from going up stairways and back spasms from picking up a laundry basket to participating in the kettlebell sport, strongman training, and even triathlons.
Daily fatigue and the sluggishness from just being out of shape quickly turns into energy and vitality. These types of life-changing transformations, no matter the scope, are what drives me to train, educate, and motivate those asking for my help. And when I see people living with passion, I see life taken to a new level of enjoyment.

The IKFF is an organization whose goals are two-fold: to promote Kettlebell training and complete mind/body fitness on a global scale, and to support our members in developing the all-encompassing skills needed to accelerate their own fitness and fitness-oriented businesses. The vision in creating this is to offer passionate fitness enthusiasts a no-nonsense, ever-evolving resource they can trust is on the cutting edge of athletic training and conditioning!
IKFF Core Values:
member-centered
integrity
global-minded
integrative
flexible
balance mind-body-spirit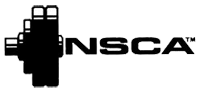 As the worldwide authority on strength and conditioning, we support and disseminate research-based knowledge and its practical application to improve athletic performance and fitness.
Unlike any other organization, the NSCA brings together a diverse group of professionals from the sport science, athletic, allied health, and fitness industries. These individuals are all in pursuit of achieving a common goal—the utilization of proper strength training and conditioning to improve athletic performance and fitness.
Central to its mission, the NSCA provides a bridge between the scientist in the laboratory and the practitioner in the field. By working to find practical applications for new research findings in the strength and conditioning field, the association fosters the development of strength training and conditioning as a discipline and as a profession.